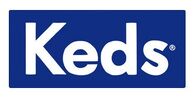 Keds is an American brand of plimsoll-style canvas shoe with rubber soles. Keds were introduced in 1916, they became known as sneakers because the rubber soles allowed sneaking around silently. Lana Del Rey designed shoes for Keds Collective in 2009.
In 2009, the brand reinvented itself with Keds Collective, a now-defunct program, by inviting up-and-coming creative talents to design their own line of shoes for them.
It was announced on October 16, 2009 in a DN Journal article:
"Rob Grant dropped me a note today to say he would be there, but the main reason for his message was to let me know that his daughter, recording artist Elizabeth Grant, has been chosen by Keds Shoes to serve as a spokesperson for a new line of shoes. Using her stage name, Lana Del Rey, Lizzy is featured in a new video that is a key part of the campaign."




– Ron Jackson, DN Journal Editor & Publisher






Del Rey starred in a promotional video for the shoes she designed, it was officially uploaded online during November, 2009.
Community content is available under
CC-BY-SA
unless otherwise noted.